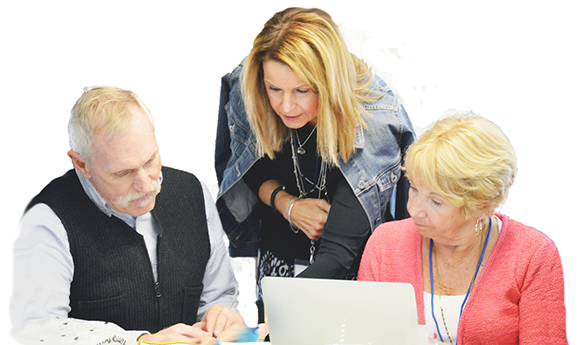 What sets Indistar® apart?

Research-based practices (rather than programs) that predict improved student achievement.

Guided high-quality work by school/ district Leadership Teams with built-in flexibility.
Continuous improvement process

Does not end with a new year, but continues to build from previous work.

Recognizes strengths in current practice as well as areas needing improvement.
Broad engagement and transparency
Focus on drivers of improved student achievement

Team-directed with shared responsibility and guest site for transparency.

Focuses attention on numerous, specific practices rather than reducing the focus to a small set of hoped-for outcomes.
As educators, we contribute to students' success by elevating our own professional practice. Indistar® guides a Leadership Team through effective practices, specific indicators, and Wise Ways®, all in a web-based platform. Indistar® focuses the Team on the principles that matter.
The magic of Indistar® lies not in its technology but in the assistance it provides for a district or school team to efficiently drive improvement. Indistar® is a tool for people working in teams.
Go beyond using a product-
own the process.
Preview the system and features before starting:


Indistar®

© 2000, Academic Development Institute. All Rights Reserved
121 N. Kickapoo Street - Lincoln, Illinois 62656 | 217-732-6462